 BE VIRTUALLY REAL
Streaming & Virtual Event Production
Expand your audience and make your next event virtually real. With MIGstream, you can strengthen remote connections and create new ones with virtual meetings that capture all the angles, interactivity, and style you expect from today's broadcast events.
MIG believes in the power of bringing people together, keeping communication flowing and strengthening communities—no matter what is going on in the world. Enter… MIGstream!
---
MIGstream delivers the virtual technology know-how and live event expertise you need to transition from live to virtual – taking full advantage of everything the broadcast medium has to offer, so you can amplify your message and unify your audience in new and exciting ways.
The MIGstream Team specializes in producing online events for town hall meetings, quarterly wrap-ups, sales and training meetings for a limitless number of attendees using the virtual environment and broadcast design elements that work best for you. We take care of everything from start to finish (from guiding you towards the right platform for your needs to audience communication) so you can focus on running your business. MIGstream's offerings include:
---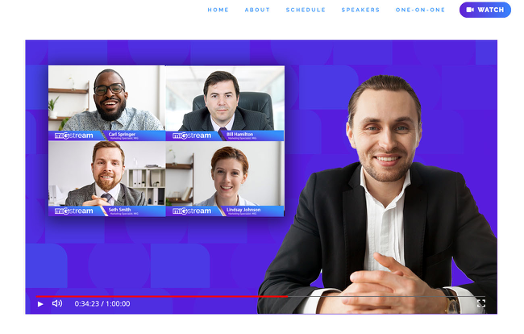 Enhance basic teleconferencing with dynamic lower thirds, over-the-shoulder graphics, creative transitions, split screens, and even upgraded panel discussions. MIG can provide your presenters with a polished broadcast solution every time.
Don't just think out of the box, break completely out of it. Leave traditional PowerPoint and Keynote graphics behind and share your content in 2D, 3D and augmented ways. Your speakers will have the ability to walk around their content and even interact with it.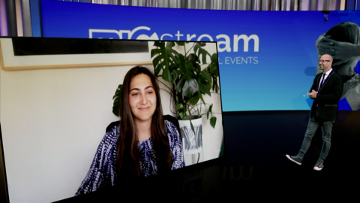 Make your virtual event a two-way street by seamlessly including your audience in the action through live polling, Q&A, gamification, and even remote guest appearances.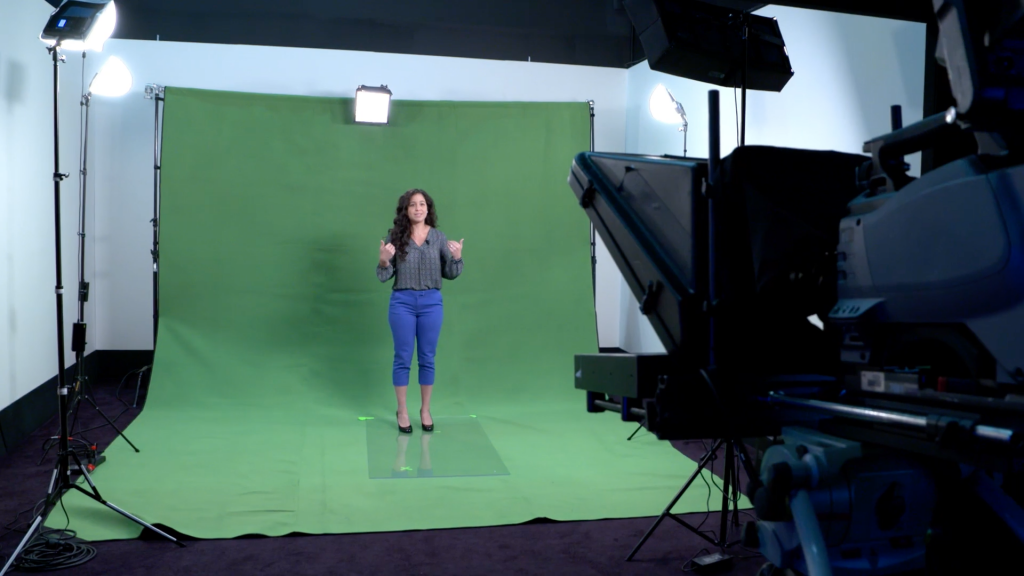 Small equipment packages can be sent to presenters anywhere in the country or the world to improve the quality of their video and audio. To make it easy to set up and simple to use, MIG also provides how-to videos and guide sheets.

---

Virtual Sets of All Sizes
Transport your audience anywhere, at any scale, in environments designed to match the moment and the message. Choose from our library or have our 3D scenic artists custom design a world for you.
MIG can build, brand and install a custom Broadcast Booth at your company headquarters, giving you endless virtual ways to connect with your most important audiences - from town halls and staff meetings to new product announcements and leadership summits.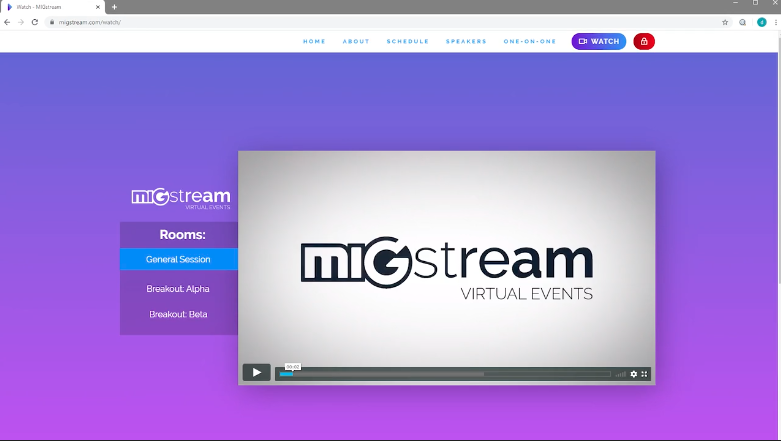 Create a gateway to your event with a custom microsite:
House all your content in one secure location – on location or in the cloud
See and choose from multiple General Sessions, tracks, and breakouts
Build an asset library
MIG can partner with your app vendor or make a recommendation