The dynamic world of direct sales is one in which personalized interactions and engaging experiences drive business success. Multi Image Group (MIG) is a seasoned partner with over 44 years of experience crafting unforgettable events. We understand that direct sales industries thrive on connections, relationships, and impactful presentations that resonate with audiences. As a 100% employee-owned, family-run creative event production company, MIG is a beacon of innovation, creativity, and technical expertise in promoting direct sales.
Understanding Direct Sales Industries
Industries that rely on direct sales span a range of sectors; they essentially include any field in which products or services are sold directly to consumers without intermediaries. From cosmetics and wellness products to home goods and technology solutions, these industries rely on personal connections to build trust and drive sales. The essence of direct sales lies in face-to-face interactions, where enthusiastic representatives showcase the value and benefits of their offerings.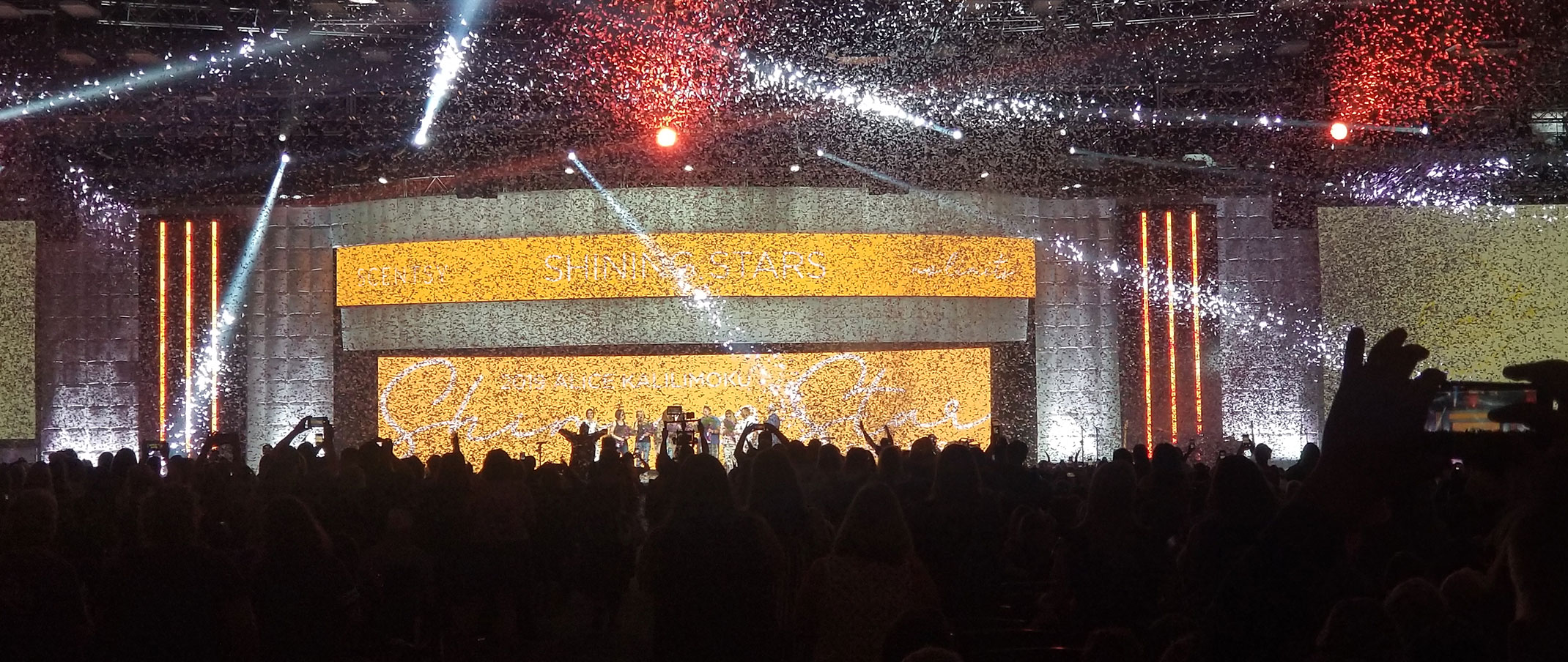 Why Do Direct Sales Industries Need Event Production Services?
There is a clear synergy between direct sales and event production. Successful direct sales strategies hinge on impactful presentations, engaging demonstrations, and immersive experiences. Event production services enhance these aspects by creating environments that attract, educate, and inspire. We live in an era where experiences define brands. Through memorable event production, MIG helps brands leave lasting impressions on their audiences.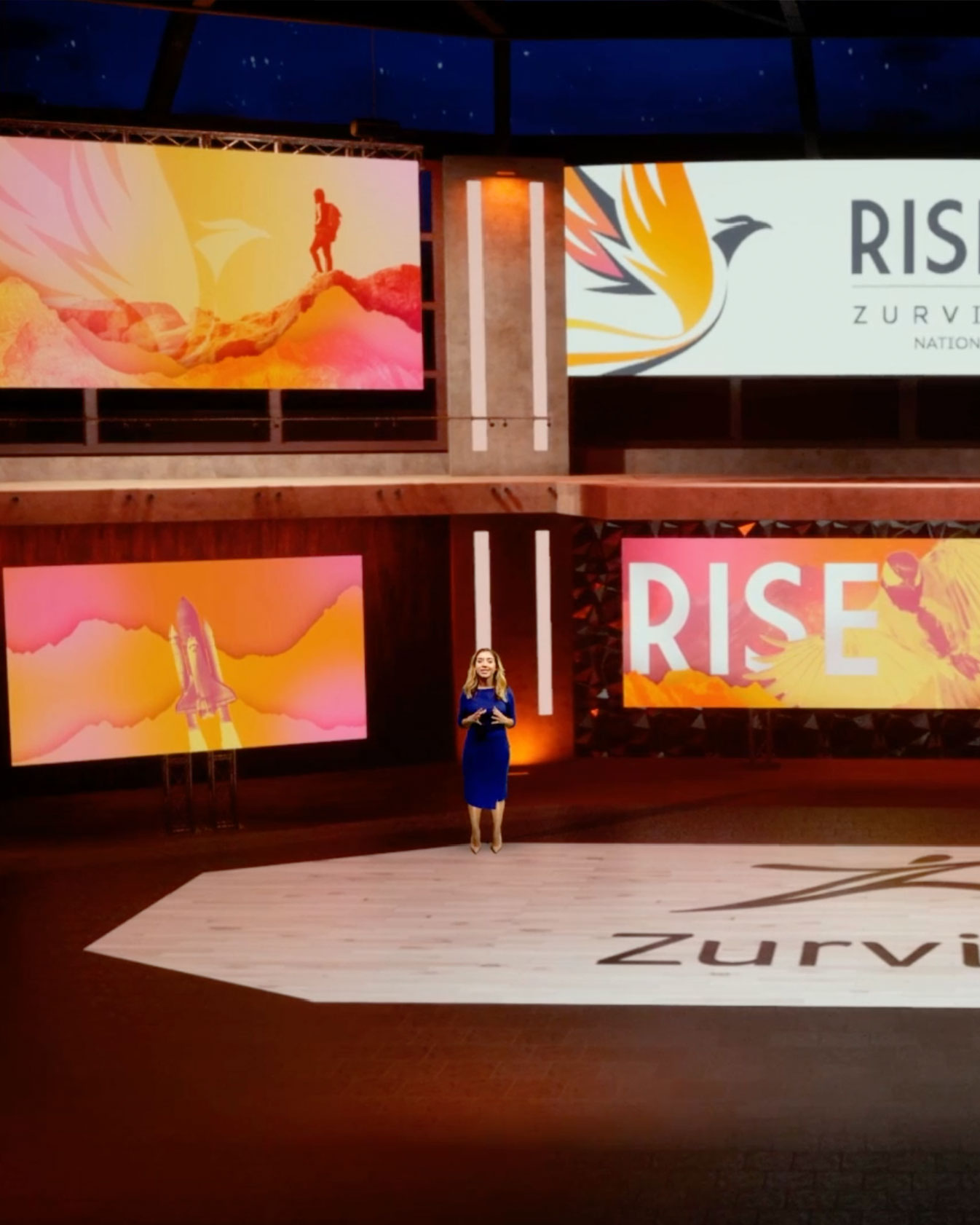 How We Can Help Direct Sales Industries
At Multi Image Group, we pride ourselves on being pioneers in creative event production. Our expertise extends to direct sales industries, where we collaborate closely with clients to design and execute events that elevate their brands. Whether it's a product launch, a training seminar, or a vendor showcase, we understand the nuances of direct sales dynamics and tailor our services to align with our clients' objectives.
Our 125+ experienced team members work tirelessly under one roof, fusing the talents of innovators, creative directors, strategists, and technical wizards. This seamless collaboration enables us to offer a comprehensive suite of services, from ideation and concept creation to flawless execution and post-event analysis. Our South Florida facility houses our production, technical, and creative teams, fostering cross-disciplinary collaboration that results in a diverse range of creative and strategic solutions.
Why Choose Multi Image Group for Direct Sales Industries?
MIG set the standard for high quality, innovative, cutting edge event production. We have a deep understanding of the direct sales landscape. As a 3rd-generation management company, we embrace a "mom and pop" family-fun culture, but with modern technology and techniques. Our 100% employee-owned structure reflects our commitment to our clients' success. Your achievements are a reflection of ours, which means we are entirely committed to helping you reach total success.
With our "concept to completion" approach, we create seamless journeys for our clients' direct sales events. Our talented team will take your vision and translate it into a captivating experience that resonates with your audience. From conceptualizing the event theme to designing interactive presentations, crafting stunning visuals, and managing technical intricacies, we make sure your event not only meets but exceeds expectations.
At MIG, we are recognized leaders in our field, celebrated for our ability to seamlessly merge creative integrity with flawless execution. Our experience in generating and implementing concepts from production to delivery has made us a trusted partner for brands looking to make their mark in the direct sales arena. Our focus on customization, personalization, and exceptional service translates into events that reflect your brand's values.
More than an event production company, Multi Image Group are your partners for crafting experiences that elevate your direct sales ambitions. We'll help transform your vision into reality. Experience the MIG difference, where your success is not just a goal; it's our personal mission.
If you have any questions about our event production services for direct sales industries, do not hesitate to
contact us
today.