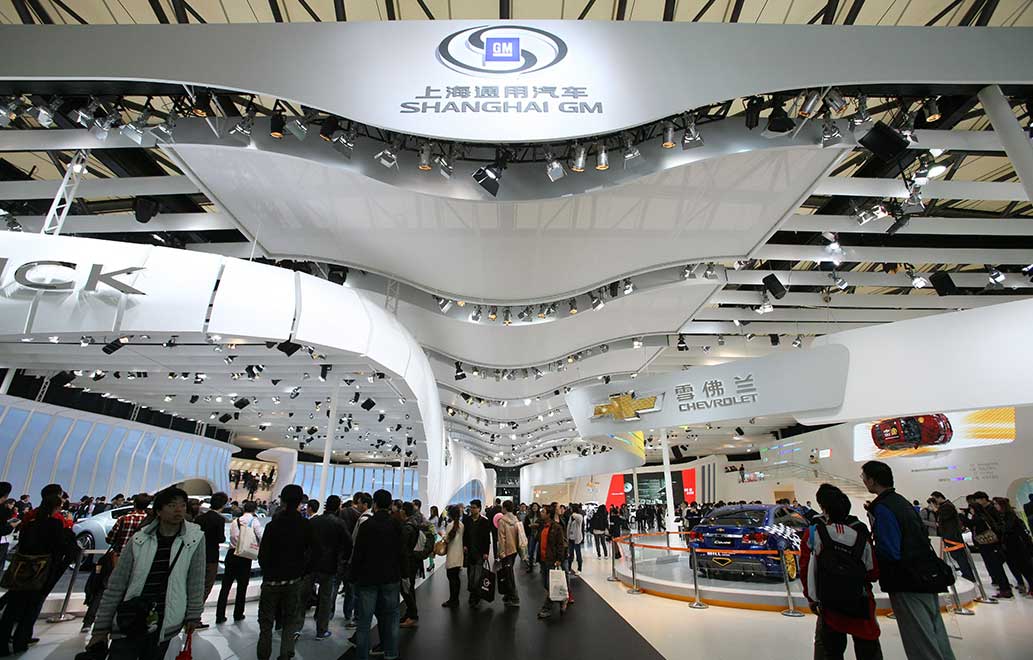 Trade shows provide an exceptional platform to showcase your business and services. But standing out in a crowd of imaginatively constructed trade show booths can be challenging. Collaborating with the right company to create a custom display assures that an organization's booth will not be overlooked. Still, finding perfect tradeshow booth design companies to convey a business message and improve their reputation can be a scary thought. To help choose the best company for a tradeshow booth design, here are some valuable tips.
Explore the Booth Design Company's Experience
When investing a company's hard-earned money into a trade show booth, they usually want a design that is unique and captivating, bringing their brand to life. To find the ideal exhibit agency:
Review the design company's portfolio to evaluate the originality and creativity of their previous displays. Do they align with the feeling the business now wishes to convey?
Picture being in the shoes of the target clients. Will they be compelled to stop and explore the services offered at the booths the design company has created in the past?
Assess the quality and workmanship evident in their exhibits. Do they exude a sense of durability and substance or appear flimsy?
Choosing a design company with a history of excellence and originality helps guarantee that their client's ideas will be transformed from paper to an impactful presence on the trade show floor.
Verify References
References from a design company's previous clients provide valuable insights into the experience your business can expect when engaging their services for your trade show booth design. What's more, check if they have received any awards or professional recognition within their industry, indicating excellence in their craft.
Reach out to previous clients and inquire about their experience, focusing on aspects such as:
Attentiveness to ideas and needs throughout the process
Professional handling of any issues that arose
Exceeding expectations
Offering innovative ideas for booth design
Repeat business from satisfied clients serves as a strong indicator of genuine customer satisfaction.
Assess Included Services in Your Company's Display Design
While many booth design companies offer design collaboration and custom fabrication, full-service exhibit companies provide additional value that sets them apart. Look for services such as on-site exhibit or event management, booth installation and dismantling, and in-house graphic design. Partnering with a full-service exhibit agency helps assure comprehensive support from concept to the trade show floor. This allows a business to execute its vision beyond the mere construction of their exhibit.
Consider selecting a design company capable of working not only locally but also across the country or even globally. This flexibility becomes an asset as your company's brand and reach expand, enabling them to continue servicing your business needs wherever your company's trade show marketing takes it next.
Assure Feasibility of Budget and Schedule
Every project has deadlines and budgetary constraints. While your business can gain insights from references regarding the design company's ability to adhere to client timelines and financial parameters, it is also important to communicate your businesses' expectations clearly. This assures that the design company has the necessary time and resources to complete your businesses' project on schedule and within budget.
Initiate a conversation with the design companies under consideration, discussing their availability and your specific needs. While an excellent reputation for service and trade show booth design is desirable, it must be complemented by timely delivery and adherence to your budget.
For Memorable Tradeshow Productions Everyone Will Remember – MIG
When it comes to marketing, a one-size-fits-all approach is insufficient. While online marketing is important, face-to-face interactions at trade shows remain a valuable tool for finding and capturing new clientele. So, it is critical to have a well-rounded plan that includes trade shows. An innovative trade show booth design that conveys your businesses' unique qualifications in addressing clients' needs can set you apart from the competition.
For remarkable trade show productions that everyone will remember, choose Multi Image Group – your trusted partner for exceptional stage and exhibit production, strategic ideation, unforgettable corporate events and live experiences, multimedia engagements, and end-to-end capabilities that bring your brand story to life. We can help you create emotional connections, change perceptions, and drive desired outcomes.
To contact us, call 800-523-2682 toll-free or reach our main office at 561-994-3515. If you like, you can use our convenient online form for inquiries.