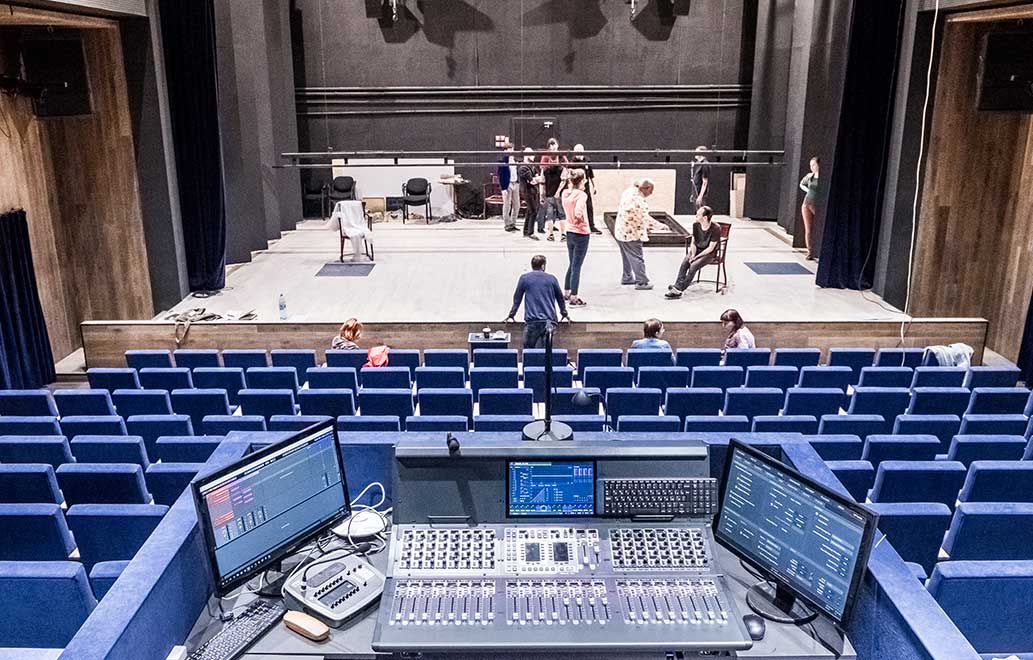 Event staging plays an important part in any number of event types, including galas, weddings, concerts, performances, promotional presentations, fashion shows, and corporate events and live experiences. It goes beyond mere decoration and program organization, as staging can make or break the success of any special occasion. Let's explore why staging is critical for events and how it contributes to the overall effectiveness.
Enhanced Viewing Experience
One of the primary purposes of staging is to highlight specific segments of an event, if not the majority. By setting up stages, guests are provided with an improved viewing experience, allowing them to fully immerse themselves in the program. Whether it's a captivating performance or an important presentation, staging makes sure that every aspect of the event is visually accessible and interesting.
Effective Flow and Space Management
Staging serves as an effective tool for dividing and establishing area restrictions, encouraging the smooth flow of an event without interruptions. By clearly defining spaces, staging contributes to the easy flow of the program according to plan. They provide performers, speaking guests, or presenters with an eye catching background and ample space to move around freely. This minimizes the risk of unnecessary contact with the audience. It better guarantees both the performer's/presenter's comfort and the spectators' safety.
Consideration When Choosing a Venue
When selecting a venue for an event, the availability of staging should be taken into account. Many established auditoriums or halls already have stages in place, along with the necessary lighting and backdrops. But modular staging options are also available in the market. Many companies offer modular staging sets for sale or rent, providing versatile and customizable solutions.
Versatile Modular Staging Sets
Modular staging sets provide the advantage of being suitable for both indoor and outdoor events. They are easy to set up and dismantle, making them highly convenient. These sets can be arranged on even surfaces, and their retractable nature allows for customization based on the precise requirements of each event. Planning ahead assures that modular stage set-ups are prepared well in advance of the event (they typically require decoration and are often the first elements to be put in place).
Prioritizing Safety
Safety should always be a top priority when using modular staging sets. Whether purchasing or renting, it is important to communicate the platform type, size, and strength requirements to the representatives you're dealing with. This way, they can recommend the appropriate modular staging unit(s) that meet the unique needs of your event. What's more, consulting the Occupational Health and Safety (OH&S) Committee of your location for regulations and standards regarding staging at special events is advisable.
For the Best Stage and Exhibit Production - MIG
Staging an exhibit production plays a pivotal role in the success of any corporate event. By improving the viewing experience, guaranteeing effective flow, and providing space management, stages contribute to the overall effectiveness and impact of the occasion. Choosing a venue with available staging or opting for modular staging sets allows for flexibility and customization. But it's important to prioritize safety and comply with relevant regulations. For comprehensive event production and communications services, including corporate events, live experiences, multimedia engagements, and more, contact Multi Image Group (MIG) at 800-523-2682 (toll-free) or 561-994-3515 (Main Office), or use the convenient online form for inquiries.