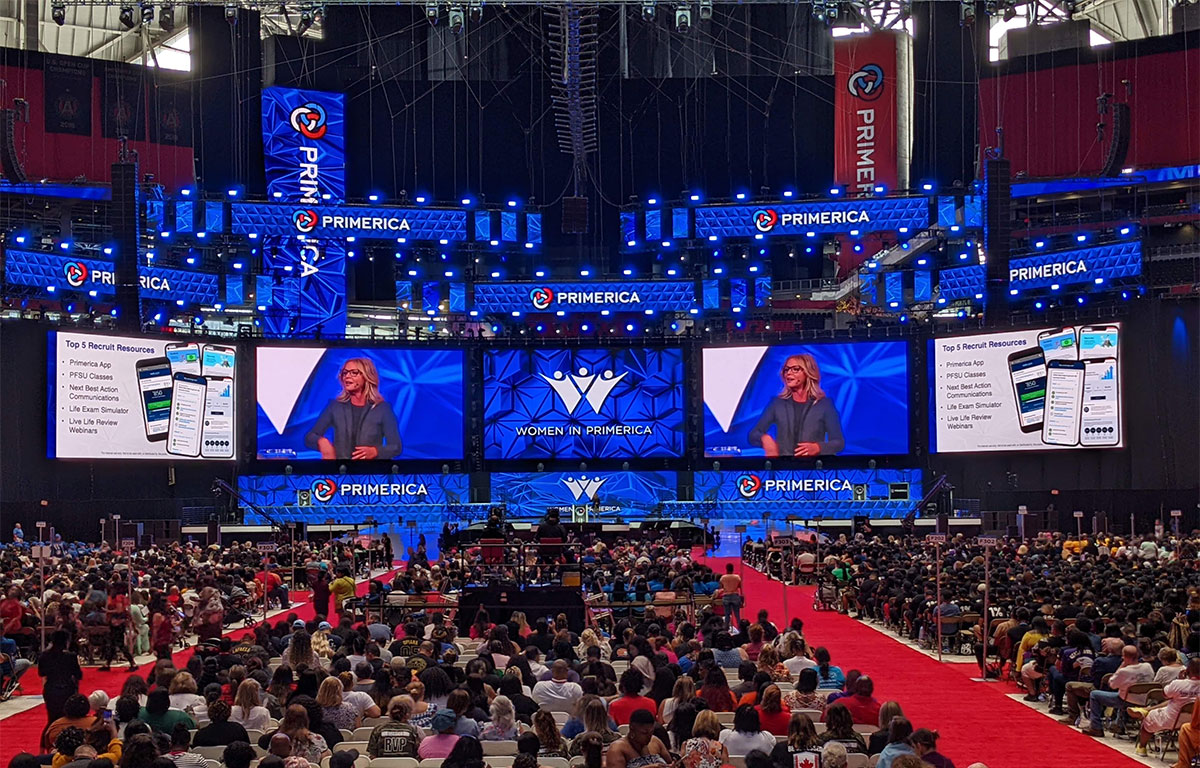 Many companies are actively exploring the transition to online platforms in place of or as an added feature of their live events. Today's live/virtual events go beyond mere Zoom calls. By collaborating with the right virtual events company, you can replicate the immersive experience in a live event with all its exciting features. This can apply to corporate events and live/virtual experiences of all kinds.
What's more, live/virtual events offer the distinct advantage of reaching a wider audience and encouraging broader participation. The limits of physical conference rooms no longer confine you.
Here are some things to consider when hiring a live events company:
1. Establish the Event's Goal and Purpose
Begin with the fundamentals: Why are you organizing this event? Did you originally plan an in-person gathering with no need to add a virtual format? Or are you developing a new event to support your business objectives? Either way, take the time to understand the underlying purpose.
2. Identify the Who, What, When, and How
Once you've determined the "why," shift your focus to the remaining details. For example: Who should attend your event? Once you've identified who these people are, next consider the best methods to reach and engage your target audience. The next step after you have gained their interest and attendance is to sustain their engagement throughout the event. Think about how to do this. These answers will help you determine the success or failure of your production.
3. Selecting the Appropriate Platform
Decide how your attendees will access the event and make sure to engage the necessary support systems in place for seamless participation. This may include setting up a Live Chat, hiring personnel to standby onsite, and taking other precautionary measures.
Communicate all pertinent details and requirements to your participants well in advance. Will the event consist of one large presentation? Will you require breakout sessions with similar group interactions? All of this matters when it comes to pulling off a live or virtual event.
4. Considering Live Streaming and Video Recording
Live/virtual events present the opportunity for active engagement through live streaming. However, offering a video recording of the event allows participants who couldn't attend the live session to still consume the content later on. This extends your reach and accommodates those facing scheduling conflicts. What's more, a recorded video of the event provides an additional avenue for monetizing it.
To deliver high-quality live/virtual events, you need the right equipment for the following:
Superior video
Excellent sound
Stellar graphics
Switchers
Internet connectivity
While some corporations may possess some of the necessary AV equipment, they often lack all the components required for a top-notch livestream. Your AV events company should collaborate with you and provide support wherever necessary to ensure a seamless experience.
Rely on Multi Image Group for Seamless
MIGstream and Live/Virtual Events
Embarking on virtual events can feel overwhelming at first but rest assured that many aspects and requirements align with traditional in-person gatherings. As you search for a live/virtual events partner, it's crucial to carefully evaluate the unique elements of your event and the expertise, equipment, and technological proficiency needed to execute it flawlessly. At Multi Image Group (MIG) we specialize in fortifying remote connections and forging new ones through virtual meetings that encompass all the angles, interactivity, and sophistication you expect from modern broadcast events.
Our comprehensive range of services includes:
Audience participation
Custom micro sites
Presenter kits
Studio broadcast
Virtual sets of all sizes
Augmented content
Contacting us is quick and easy. Simply fill out our user-friendly online form or give us a call at 561-994-3515. We look forward to hearing from you and helping you create an extraordinary live/virtual event experience.