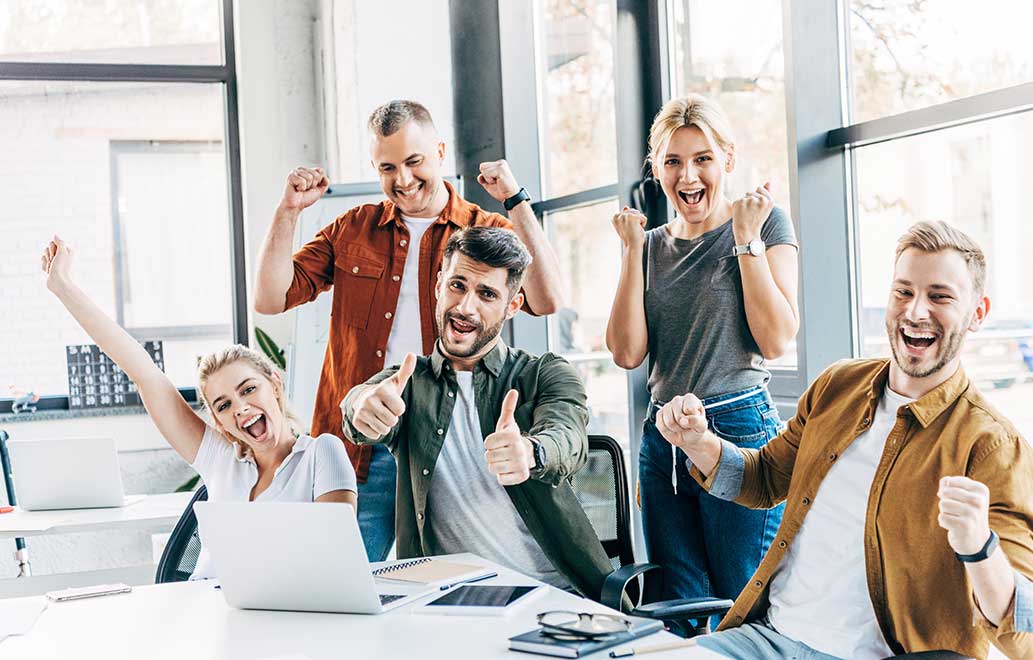 After being intentionally avoided and suffering a prolonged absence, in-person events are making a long-awaited comeback. For the event planning industry in general, a significant shift towards in-person bookings was noticed with January 2022 accounting for 46% of total bookings and March 2022 witnessing a surge to 73%.
Considering the responsibilities of organizing a corporate event, this news must be met with both excitement and increased considerations compared to two years ago. Questions about safety plans, hybrid options, and potential lockdowns are likely flooding your mind. Rest assured, by simply asking these questions, event planners are already on the right track.
Building A Safety Plan For In-Person Events – Incorporating Health and Safety Measures
While the return to in-person corporate events and live experiences is thrilling, we cannot overlook health and safety concerns. Effectively communicating a comprehensive safety plan is essential to prepare staff and attendees for a successful event.
Key Components of an In-Person Event Safety Plan
To better guarantee a safe environment, your safety plan should address the following aspects:
Handling Masking and Vaccine Requirements: Outline your approach to admission requirements, such as masking or vaccine mandates.
Managing Illness During the Event: Define protocols for addressing attendee illness during the event.
Staff Training and Preparation: Detail how you will train and equip event staff to identify issues and maintain clean spaces.
Tracing Exposure: Develop a plan to trace exposure in worst-case scenarios.
Setting Clear Expectations
Event attendees have grown accustomed to adhering to safety guidelines, and they expect companies to communicate expectations and adhere to established policies and plans. If an event organizer decides to implement masking requirements, they must be prepared to request unmasked attendees to comply for the safety and comfort of others. What's more, make sure all attendees are aware of the appropriate steps to take if someone falls ill.
Creating a Comprehensive Plan
It is important to provide a clearly written plan that serves as a single reference document. This plan should encompass all safety protocols, contingency plans, and emergency contact details for event organizers and local resources, if applicable. Make this document easily accessible to staff and the venue's personnel. Ideally, safety protocols should align with those of the venue to make sure everyone has clear expectations before the event.
Is A Hybrid Event The Right Format? Exploring Hybrid Events
Hybrid events have gained significant popularity over the past year. These events combine in-person and virtual components, allowing for concurrent engagement or distinct sessions for each audience. Event planners appreciate the potential to expand the audience size and reach, making MIGstream and virtual events more accessible to those unable or unwilling to attend in person.
Pros and Cons of Hybrid Events
While there are advantages to adopting a hybrid event format, such as increased flexibility and adaptability, there are also considerations to keep in mind. Hybrid events come with higher costs and complexities since they essentially involve hosting two events simultaneously. Balancing audience involvement for both in-person and online attendees presents another challenge.
What Will Be Next For Events?
Event organizers have proven their resilience, patience, and adaptability over the past few years. It's heartening to witness the return of in-person events, both in the United States and worldwide, thanks to their unwavering determination.
Advanced Planning and Booking Keynote Speakers
A noticeable trend is event organizers booking keynote speakers well in advance for in-person events. The eagerness to return to in-person events and the need to account for potential travel disruptions have led to earlier speaker bookings, assuring organizers to secure their top choices for the much-anticipated return.
Embracing Communication Tactics
While the future remains uncertain, we can learn from the event industry's effective communication strategies, allowing us to stay involved with the brands we support. Regardless of what lies ahead, event organizers will be prepared to face it head-on.
Contact Multi Image Group (MIG)
Multi Image Group (MIG) is a leading event production and communications company specializing in live events and exhibits, strategic ideation and collaboration, multimedia and technology engagements, and end-to-end capabilities to bring your brand story to life. Our services evoke emotional connections, change perceptions, and drive desired outcomes.
To get in touch, please call our toll-free number at 800-523-2682 or contact our Main Office at 561-994-3515. You can also use our convenient online form for inquiries.