It's Time to Channel Your Inner Producer in this Virtual World!
The COVID-19 pandemic has impacted not only our personal lives but also our professional worlds. From how we buy groceries and socialize, to how we produce meetings and events, our new normal is now often virtual. But how do you pivot from hosting in-person events to virtual? Start by embracing your inner TV producer in the exciting world of broadcasting. For years, MIG has offered virtual events and broadcast streaming services for many of our clients, giving audiences the flexibility to learn, connect, and get motivated remotely when traveling isn't possible.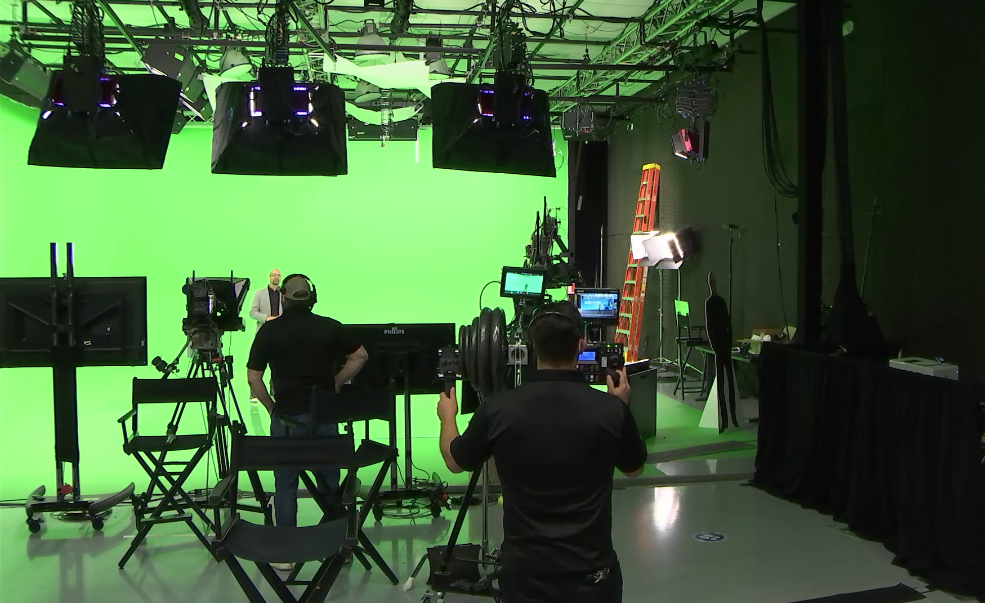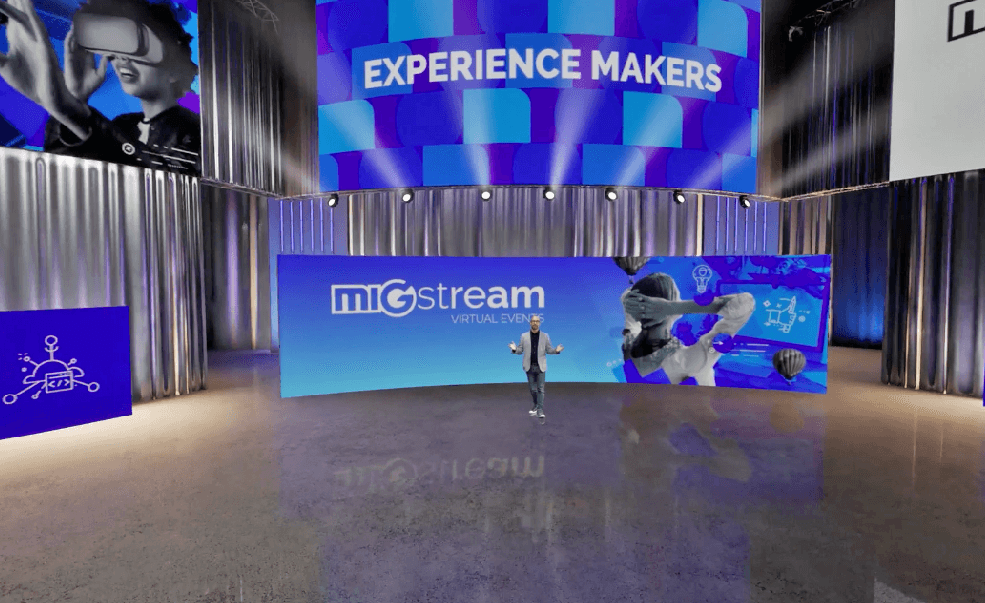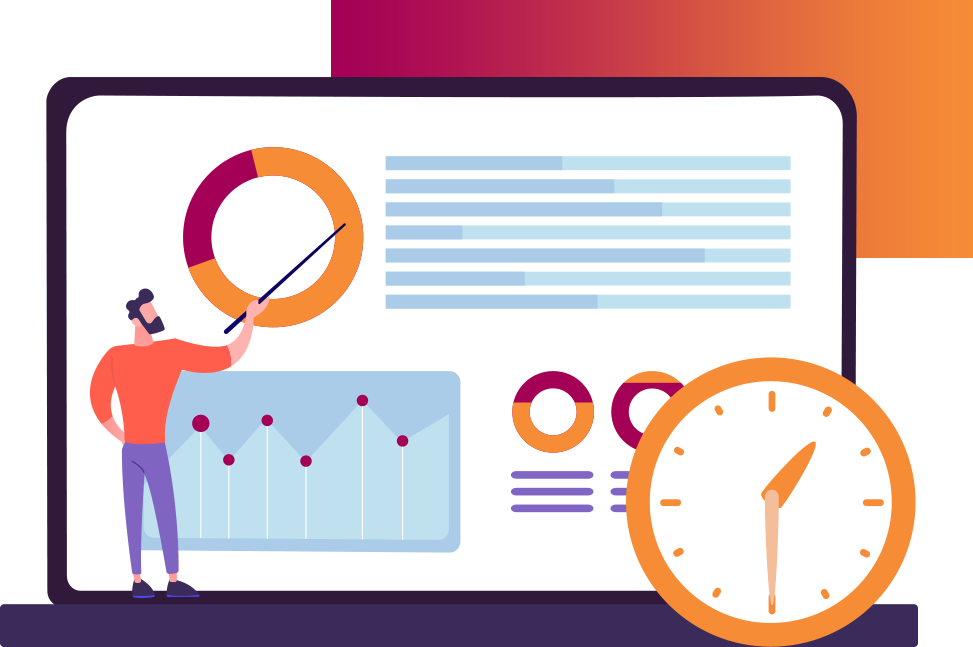 NIX TRADITIONAL TIMING
Put aside traditional event timing. Virtual general sessions should run no longer than 60-90 minutes max. Breakouts should run approximately 30-minutes, considering hosting your breakouts and expo components as separate mini engagements. Another way to time out your event is to break the event into shorter sessions over multiple days or even weeks. Think episodic TV here!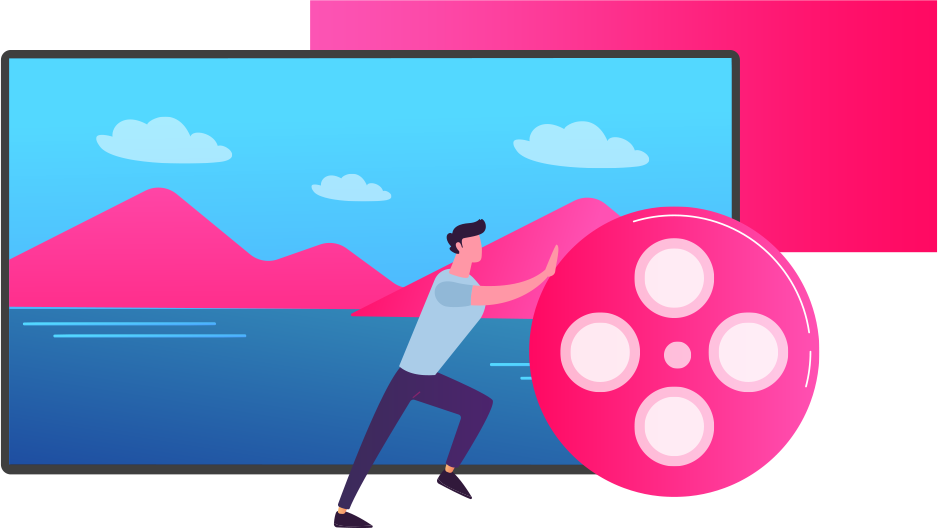 FOLLOW THE 'TED TALKS' RULES
When it comes to presentations, follow the TED Talk rules. MIG recommends 10-18 minutes max—and the presentations to be as visual and dimensional as possible (think imagery, stories and media clips). Don't be afraid to go there with 2D and 3D-treated content.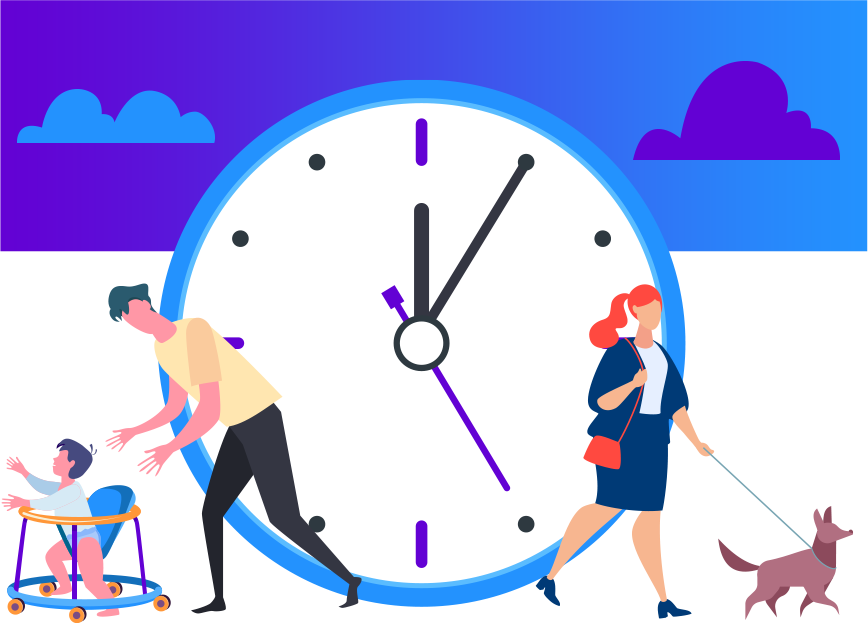 ALLOT BREAKS
Give your audiences 5-minute breaks to use the bathroom, check on their kids, pets and deliveries, or simply give their eyes a rest from the computer screen.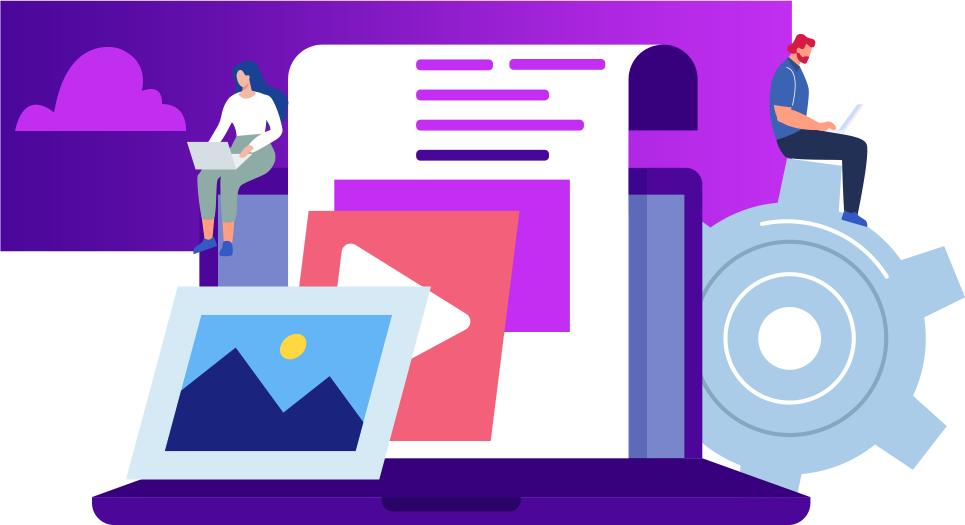 USE BROADCAST ELEMENTS
Take full advantage of broadcast cool – lower thirds, animated logos and chat streams, 2D and 3D motion graphics, visual media, and content and branding engagements disguised as entertaining commercials.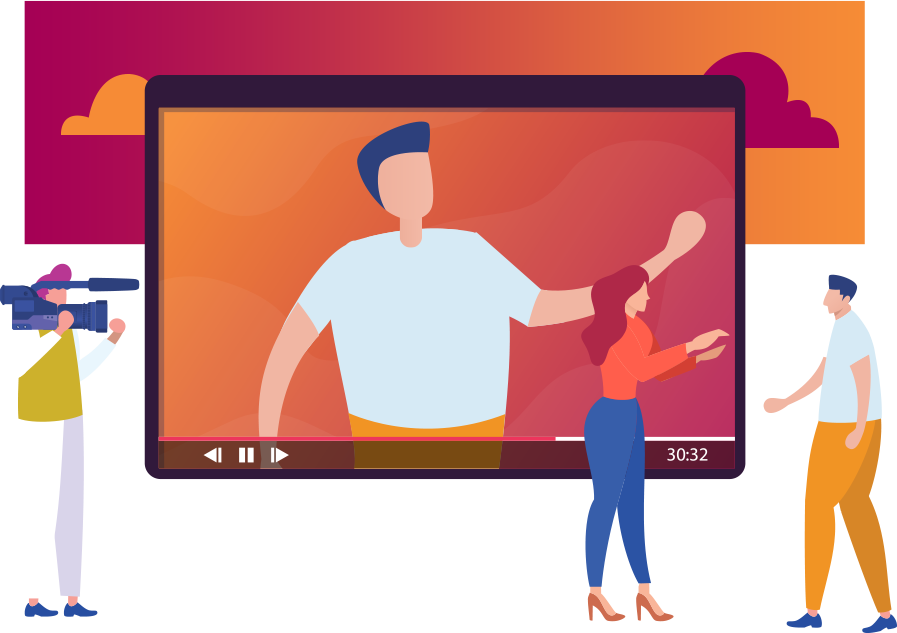 PRE-RECORD
Not everything needs to be "live." Presentations, panels, entertainment, keynote speakers, breakouts, all of these elements can be pre-recorded and made to appear as though they are live. We recommend at least 80% of your virtual experiences be pre-recorded ones. Save live for interactions like Q&A, remote check-ins and polling.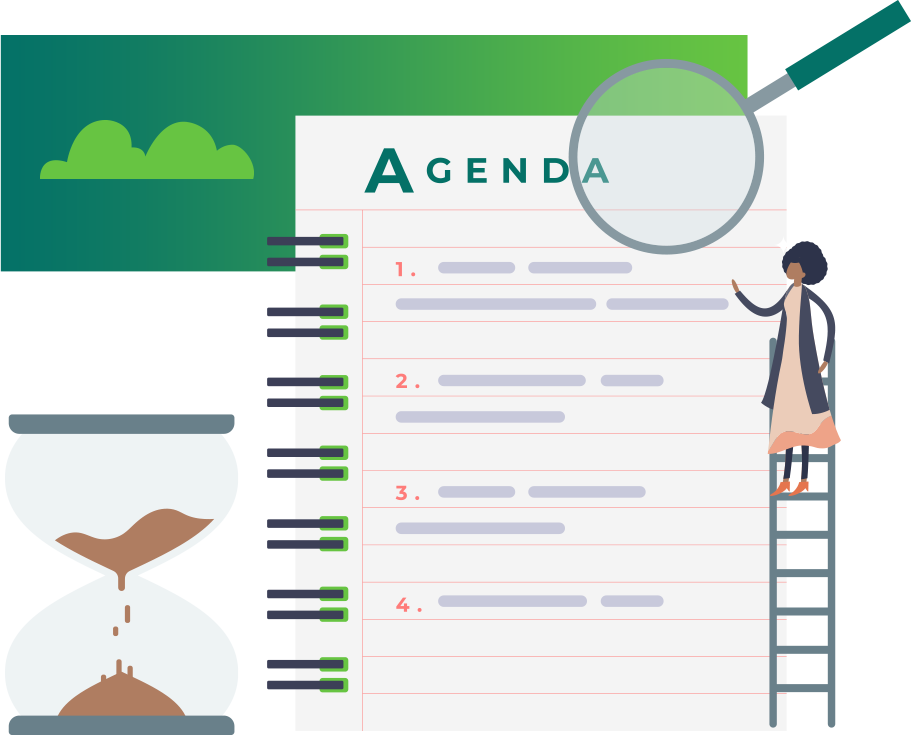 RE-THINK YOUR STRUCTURE
Now that you're virtual, consider broadcast friendly formats like talk shows, news reports, variety shows. While it may sound obvious, it's important to manage participants' expectations about what the virtual event will entail. Be specific about the meeting's objectives, what will be discussed, including the timing, and how the meeting will be conducted.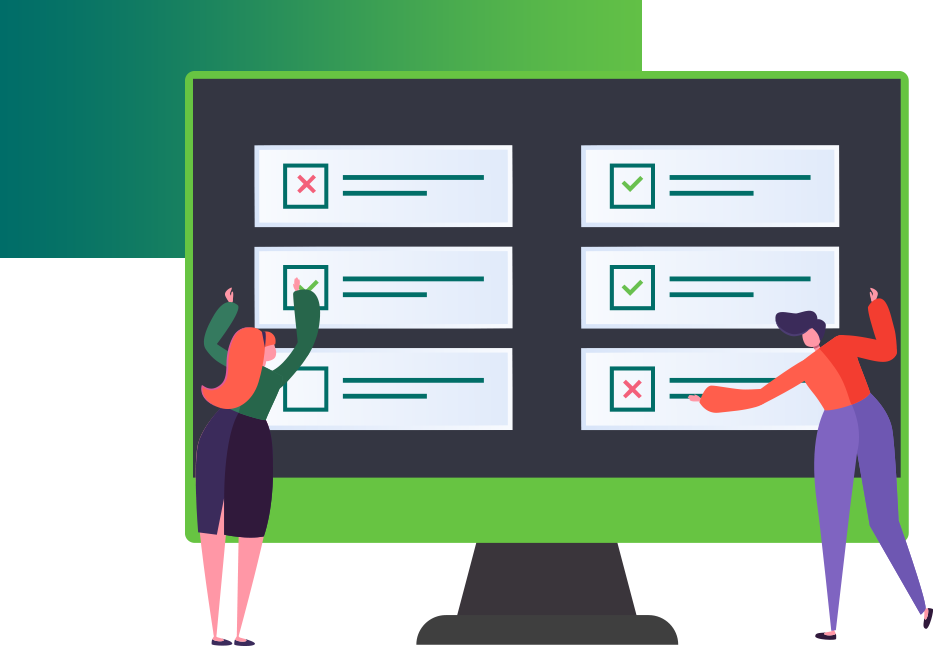 INTERACTIVE ENGAGEMENT
Your audience is no longer captive in a ballroom, which means you have to think of smart ways to keep them engaged such as enlisting a high-energy host (pro or internal) and building in
multiple moments of interactivity
. A host will help with creative segues, facilitation of conversations, and keep the energy flowing and the agenda on track. Moments of choreographed interactivity will not only keep viewers on their toes—they'll make viewers feel emotionally connected to the content and each other. Interactivity can range from live polling and Q&A, to gamification and whiteboard exercises, to virtual game shows and lip-sync battles.
"We hugely value our partnership with MIG (now 8 years and counting) and really appreciate all the hard work, creativity, and positive attitudes in bringing this to reality. It is good to know that even COVID-19 couldn't put a stop to our event."
"The professionals at MIG made it easy for us! We appreciate everything that you guys do."
"We could not have done this without MIG! Thank you for helping us make this brand launch a success!"
"Great job and wonderful outcome. We have set a new bar for virtual gatherings. Thanks again, dream team! Deeply appreciated."
---
No matter what's going on in the world, MIG can help you engage your audience in virtual ways that move hearts, change minds, and drive results. When would you like to begin?