August 15, 2023
VeeamON User Conference and Partner Summit
Veeam Software's Annual User Conference VeeamON
VeeamON is the premier event for intelligent data management. Veeam delivers Hyper-Availability through industry-leading backup, restore and replication functionality for all physical, cloud-based, and virtual workloads, from a single management console. The 2018 VeeamON user conference took place from May 14th–16th at the McCormick Place convention center, with more than 2,200 tech industry experts in attendance. To activate the event, VeeamON began with the partner summit. This summit is dedicated to Veeam's world-class partner program members, who gain invaluable resources and training for growing their Hyper-V virtualization practices. During the conference, attendees were also able to experience the latest technologies from other industry leaders, such as VMware, Microsoft, IBM, Cisco, and NetApp.
Multi Image Group (MIG) is pleased to announce another successful wrap-up of VeeamON—Veeam Software's annual user conference and partner summit. Veeam has worked with MIG since 2015 to deliver show-stopping general sessions, with heightened visual stimulation, impressive quality of audio, and crystal-clear projection clarity. Year after year, MIG is trusted to deliver event production execution for Veeam user conferences. In order to keep the general session stage fresh every year, MIG provided Veeam with several options for delivering impressive keynote presentations. This year's general session stage included two angled wide screens with a tall LED centerpiece. MIG managed the event with the highest level of technology services, including cutting-edge presentation software and widescreen control systems. MIG also provided kinetic animated lighting, digital scenic displays, and live broadcast streaming to make the entire general session come together. The general session proved to be the highlight of the VeeamON 2018 conference, continually exceeding client expectations.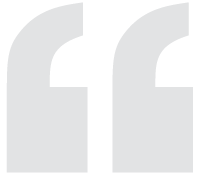 "My favorite part of this conference is watching the thousands of attendees come in and immediately take out their mobile devices to start filming the set. They are always looking forward to seeing what we've come up with for each year."
Veeam's Partnership with Multi Image Group
MIG is dedicated to working with Veeam on their events from beginning to end, with an exceptional team of executive producers, show technical directors, video engineers, and digital scenic designers. MIG supports Veeam's internal production team by integrating their high-resolution content into the Ventuz presentation platform and assisting with the creation of content. One of the best parts of this show is when attendees pull out their phones to take pictures of the entire stage to share all over social media, demonstrating the quality of MIG's event production services. MIG looks forward continuing this close partnership with Veeam for future event opportunities to come.