August 15, 2023
MIG and JLL: How To Optimize the Exhibit Experience
Standing Out From the Competition
At the 
CoreNet Global Summit
 in Philadelphia, JLL and MIG partnered together to create an unmatched booth experience. Summits and other events like these are a great opportunity to promote a company's brand and to make new connections. MIG was approached to re-imagine JLL's
trade show booth
to maximize space and deliver a targeted brand message with the intent to attract, disarm, and engage attendees. MIG's exhibit design services team readily took on the challenge to create a space that allowed attendees to engage in conversation and network, while optimizing the area to enhance the brand experience. The conceptual design was an open environment with screen technology that felt intimate, allowing formal and informal interaction, while showcasing the JLL brand in a powerful way. Our goal was to minimize booth structures and maximize conversation zones.
MIG created a 20'x 40' booth, included three LED surfaces and a communal area with two open meeting spaces. The layout strategically used only 20% of the floor space and allowed for a unique, asymmetrical design that pushed traditional aesthetic limits. Since large amounts of screens consume a large amount of space, the final layout consisted of a large open area in the middle, a small closet with a LED wall, and a niche area that increased interior space, allowing two semi-private meeting spaces and one central conversation area. Next was the placement of the screen surfaces within the layout. The cornerstone piece, a 12' tall LED tower, rose from the floor and intersected with a ceiling component. With JLL's vision in mind, the MIG team pushed the massive LED element to the front of the booth, eliminating non-essential components along the way that took up space. This freed the middle of the booth for a communal charging table with the capacity to seat 12.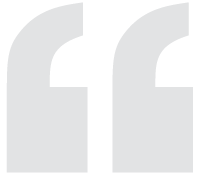 When you hire MIG, you get a team that brings thoughtful, creative, and unique ideas that build amazing experiences for your audience. They immerse themselves in your brand and actually become an extension of your team. MIG is a trusted advisor and partner, and I would recommend them to anyone who wants to add value to their events.
Exhibit Hall & Booth Enhancements
Identifying the need to attract attendees from across the summit hall, the MIG team positioned a 6'x10' LED surface 15' in the air, above the ceiling to catch the eyes from attendees throughout the venue. Additionally, a double-sided 14' LED curtain was created to display environmental media. Three 70" displays at eye-level concurrently ran a variety of video messages highlighting JLL services, giving attendees 360° exposure to the JLL brand, no matter where they stood. MIG worked collaboratively with JLL to find creative solutions to vividly display screen technology within a limited space. Once the MIG team orchestrated the right placement of technology, they acted as experience agents for JLL to ensure multi-faceted brand messages reached every attendee at different areas of the venue. A holistic experience was key to JLL, down to the details.