August 15, 2023
Intuitive 360 User's Conference at JW Marriott Turnberry
The World-Class Event for Surgical Robotics Systems
Intuitive, the premier provider of surgical robotics systems and instruments designed to enhance hospital capabilities, hosts an executive education program every year known as the 360 User's Conference. This conference is geared for surgical innovation, integration, and intelligence. This year was Intuitive's 4th annual 360 User's Conference and first show partnering with Multi Image Group (MIG). MIG is known as a solutions-oriented event production company, and ultimately solved Intuitive's need for finding the right partner to harmonize with their corporate culture.
The 2019 360 User Conference was hosted down the road from MIG's Boca Raton, FL office, in Aventura, FL at the JW Marriott Turnberry Resort and Spa. There were 1,400 medical experts and stakeholders in attendance at this transformative event, including program directors, hospital administrators, C-Level executives, surgeons, and nurses. All aspects of the program provided a custom learning experience for each participant, aimed at various roles within a hospital robotics program. The conference was divided into three educational parts: the general session, breakouts, and an IntegratED learning space, which supported product & technology demos. MIG knows that interactive, hands-on learning experiences are what turn audiences into advocates for Intuitive; these sessions needed to feel intelligently directed, with a clear flow, and at the same time, be open-ended enough for attendees to tailor their time to their topics and interests at hand.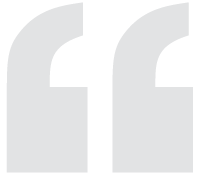 "If you are looking to partner with MIG for the first time, I would definitely say you are on the right path. They have been very diligent and extremely customer service oriented, to the point where I feel like I have a new family."
Intersection of Design and Execution
Intuitive events already have a clearly defined purpose and message, so MIG was able to build upon that with exceptional technical design and seamless onsite execution. From huge trade shows and classic business meetings in a hotel ballroom to specialized experiential activations and interactive virtual reality technology, MIG has 40+ years of real-world experience being a trusted, organized, flexible, and creative partner to our customers. With 150+ in-house event experts all under one roof, it's no surprise that MIG is a leader in corporate production services in South Florida and around the world.