July 27, 2023
Live Event Production at PowerPlex User Conference
Plex Systems + MIG Partnership
Plex Systems is the manufacturing cloud – connecting suppliers, materials, machines and people to help companies innovate, improve productivity, and achieve new levels of quality and efficiency. Every year, Plex Systems hosts PowerPlex, the time and place where 1,000-plus great minds in manufacturing come together to share their collective expertise on how to meet industry challenges and unleash manufacturing innovation. With the help of MIG's event production services, PowerPlex was their most robust program yet, with more than 100 presenters and nearly 100 sessions delivering on a learning agenda built directly by Plex users and partners. On account of this, Plex Systems wanted an event design approach that would take the event to an experiential level, while at the same time respecting their tight budgetary limitations. Plex shared photos with MIG of what they did in 2016, so MIG could get a sense of layout and where our creative jumping off point was. MIG quickly went to the design drawing board and came up with several live event production concepts. Most notably, striking environmental design comprised of a vibrant center LED screen, an uplit print in the center, two large outboard screens, vacuum form panel backdrops to add sizzle and texture, and LED totems that framed out the set.
Production Elements + Event Flow
Along with managing all of the onstage action (from presentations and lighting effects, to videos, animations, and live streams, to panels and demos) that took place on the main set, MIG also designed and managed:
7 Breakout Rooms, that used modular air walls and accommodated 150-500 attendees
The Experience Lab, which included 10+ demo stations/pods for Plex to showcase their products and services.
The Solutions Expo, which consisted of 24 booth spaces for sponsors
The Recharge Lab, a sponsored lounge where attendees could recharge their mobile devices and their minds
Customer Showcase, an experiential display geared towards showcasing specific customer case studies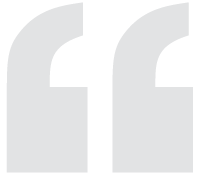 "The client reached out to us and we started the whole conversation with everything she was looking for—the general session, the solutions expo, the experience lab, all the breakout rooms—and we found that we would be a really great fit for everything she needed."