April 29, 2020
Scentsy Family Reunion: Direct Selling Live Event
Scentsy Events + MIG Partnership
Scentsy, a premier direct seller, began with a simple idea—a safe, wickless alternative to scented candles--and quickly grew into one of "America's fastest-growing consumer products company"—as declared by Inc. Magazine. In addition to candle warmers and scented wax, Scentsy also sells bath products, cosmetics, laundry items, and similar products in several worldwide markets. Scentsy wanted a fresh creative and production take on their Annual Family Reunion, took place in the home of the Royals—Kansas City. Also known as their annual consultant convention, the reunion is the time and place where thousands of consultants convene to learn, educate and celebrate in all things wickless! Multi Image Group had the creative spark for event production that Scentsy was looking for—and a new partnership was lit.
MIG helped Scentsy to hit their direct selling event out of the park through multiple event production elements, beginning with a highly-tailored pre-event party for Scentsy's top direct sellers. MIG produced an exciting, transformative digital environment for the general session space. The space comprised of four forty-foot-high LED walls, providing an endlessly varied background and 12 outboard panels with changing content to create an immersive experience that enveloped the audience. The event featured baseball inspired attendee experiences, from playful graphic designs to a "baseball diamond" seating, plus lively animations and videos. Plus, a live event global webcast of product reveals for consultants who couldn't join the event in person.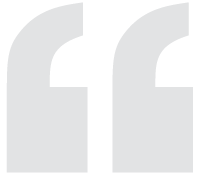 "What do I like most about MIG? They've always been there, they've always supported us, and I cannot think of a better partnership to have at any company."
MIG and Scentsy Swinging for the Fences!
New Product Reveals

Scentsy excitedly showed off next season's new products, revealed next year's charitable cause and released their highly anticipated new fragrance delivery system. They also showed off their upcoming Harvest and Holiday Collections.

Party with a Purpose

Scentsy hosted a fun and interactive workshop covering the Six Skills of the Selling System, to help consultants improve their business. Scentsy leaders also had the chance to become a certified "Party with a Purpose" workshop trainer.

Success Expo

The reunion featured more than 100 booths from members of the home office and approved vendors, as well as consultants presenting tips and tools for business success.

Awards Night

Scentsy celebrated everything their consultants achieved over the past year and gave out some awesome awards. They also revealed the destinations for their 2018 Incentive Trip and 2018 Scentsy Family Reunion.

Home Run Fun 5K

The reunion festivities kicked off with an early morning fun run through the English Landing Park along the Missouri River.

Baseball Game

All consultants were treated to a front row seat to a hometown Royals versus the Detroit Tigers game at Kauffman Stadium. Scentsy Founder Orville Thompson also threw out the first pitch of the game!
Overall, the Scentsy Family Reunion was complete with full event production, creative and technical support. MIG collaborated with Scentsy throughout the entire event production pre-to-post process. MIG worked closely with their show event team to consistently offer fresh creative and technical solutions. The team collaboration and event production was so successful that MIG was asked to produce Scenty's 2018 Family Reunion!