August 15, 2023
Mary Kay (MIG)
Mary KAY SEMINAR at the KAY BAILEY HUTCHISON
CONVENTION CENTER IN DALLAS
---
---
Founded in 1963 by Mary Kay Ash as "Beauty by Mary Kay," Mary Kay is now one of the largest direct sellers of skin care and color cosmetics. An iconic brand isn't built in a day. For more than 50 years, Mary Kay Inc. has empowered women while changing the world of business. Their Mission: Enriching the lives of women and their families around the world. Since 1974, the Mary Kay Seminar has brought thousands of attendees to downtown Dallas. It is known for recognizing and motivating Mary Kay's independent beauty consultants.
Seminar is Mary Kay's single most important event of the year. 28,000 absolutely-devoted attendees flood into Dallas in 4 waves over a 3-day period (7,ooo per wave). It's a bigger-than-life inspiration, learning, recognition, and entertainment living across a 225ft expanse of brilliant LED screens and surfaces and a tremendous turntable with double-sided LED masking for theatrical and emotional reveals. Simply put, there are few events in the industry that match the powerful and positive scope of Mary Kay Seminar. And the company Mary Kay entrusts with their most important flagship event is MIG.
---
Mary Kay + MIG Partnership
---
Once a year, Mary Kay Seminar encourages and empowers women to bloom with confidence, find their voice and find community, and achieve personal success in balancing work and home lives.
An event of this size with so many moving parts requires a production partner who can act with agility. MIG collaborates closely with Mary Kay on almost every aspect – from pre-event ideation and buzz-building to onsite execution (both live and virtual) to keeping the conversation going post-event.
---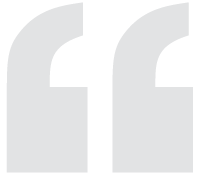 "MIG made it so easy for us; the partnership was truly there. And you came with creative ideas, and it was beautiful."
---
Scenic Design + Staging Elements
The stage environment seamlessly serves many purposes. It's a massive LED canvas for high-impact imagery to amp up emotion and clarify key messages. It's a focal point for top executives to speak directly and personally to this large audience. It's a platform for parades that celebrate high achievers who've worked hard all year to earn this recognition. It's an enormous stage for large-scale production numbers needed to entertain and energize.  And throughout all this, it must continually transform – in real time – to reflect the topic, the product, the speaker, the moment.
And the beauty part is: the audience has no idea of all the machinery moving behind the scenes – they simply experience the beauty, inspiration, and empowerment they've come to expect from a Mary Kay Seminar.