August 15, 2023
Primerica International Convention 2019
Primerica International Convention at the Mercedes-Benz Stadium
---
Primerica is an independent financial services organization that provides first-class financial education and income opportunities to thousands across North America.
Primerica offers term life insurance, investment options, and other financial products to help their customers work toward financial security. Primerica regularly holds conferences and events for corporate employees and Independent Sales Representatives, including the Primerica International Convention that's held every other year. In 2019, Multi Image Group had the opportunity to produce the convention in Atlanta, Georgia.
Primerica + MIG Partnership
---
In 1996, Multi Image Group (MIG) produced its first Primerica event. Since those first formative moments, the collaborative relationship has flourished into working on a diverse range of Primerica events. In 2019, MIG partnered with Primerica on their International Convention. For the first time, this biennial convention took place at the new state-of-the-art Mercedes-Benz Stadium in Atlanta, Georgia. This event was an incredible opportunity for Primerica's 50,000 attendees to witness something they've never seen before.
---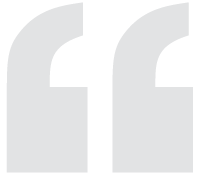 "What do I like most about MIG? They've always been there, they've always supported us, and I cannot think of a better partnership to have at any company."
---
Scenic Design + Staging Elements
For MIG, it was essential to design a multifaceted and dimensional scenic that could hold its own in such a dynamic venue. On the show site, MIG provided Primerica with a team of 50+ skilled show crew members, including audio engineers, lighting technicians, scenic carpenters, and digital scenic designers. One of the most important benefits of working with MIG's in-house staff is having a team that is already familiar with communicating and collaborating on shows together previously. MIG worked with Primerica to come up with a stage that fits the scale of this convention for presenters and attendees. The primary objective in the development process was to give Primerica a bold and memorable palette for presentations and graphics, while maintaining a polished and sophisticated look. Overall, the scenic design played an essential role in the natural flow of the event.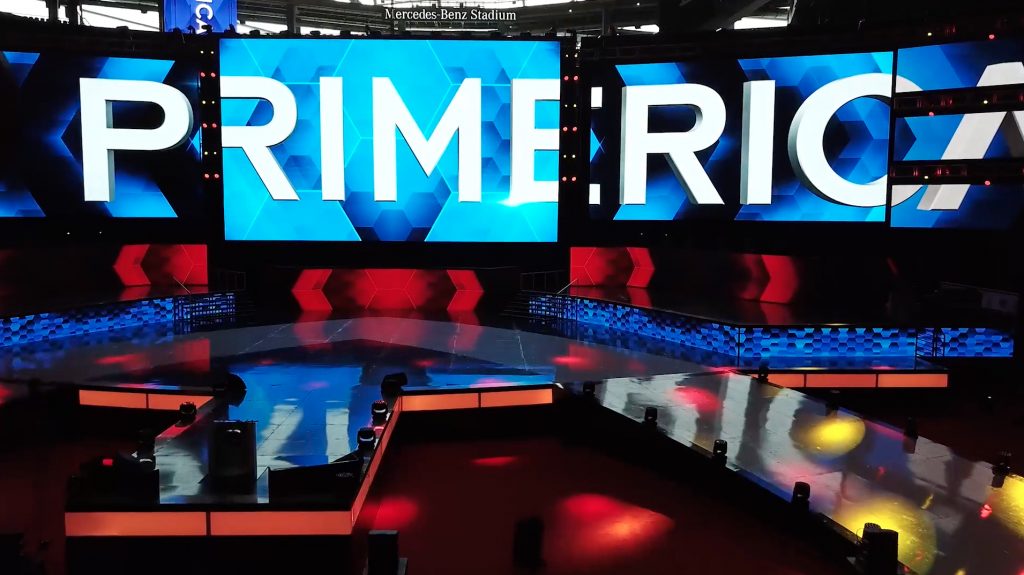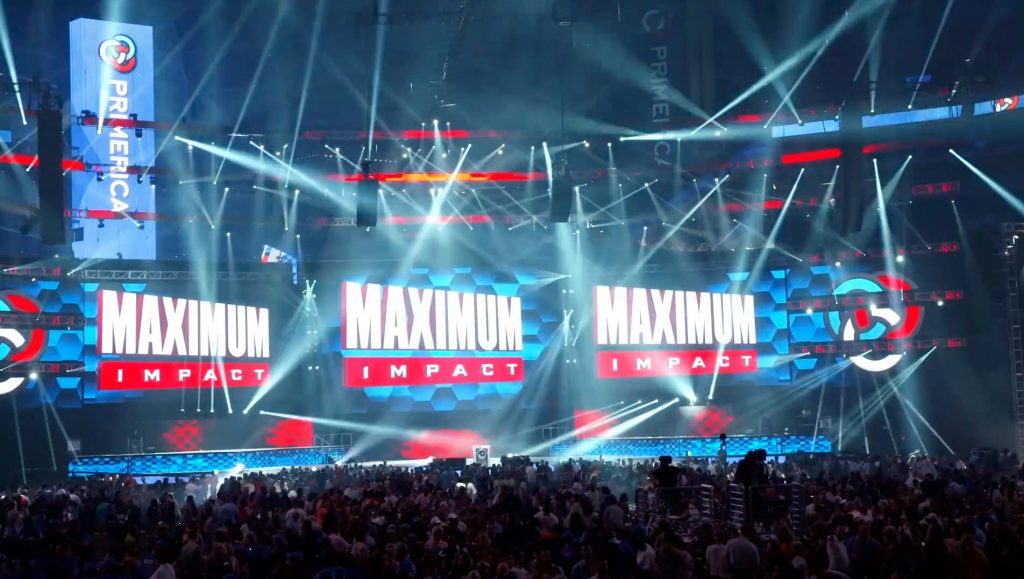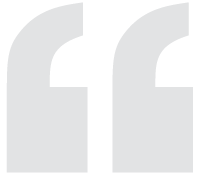 "An event like this requires a lot of manpower, a lot of gear, equipment, and an awful lot of talent, so having a company with the resources and depth of MIG is second to none."