August 15, 2023
Primerica International Convention 2022
Primerica International Convention at the Mercedes-Benz Stadium
---
Primerica is an independent financial services organization that provides first-class financial education and income opportunities to thousands across North America.
Primerica offers term life insurance, investment options, and other financial products to help their customers work toward financial security. Primerica regularly holds conferences and events for corporate employees and Independent Sales Representatives, including the Primerica International Convention that's held every other year. In 2022, Multi Image Group had the opportunity to produce the convention in Atlanta, Georgia.
Primerica + MIG Partnership
---
A strong partnership that began in 1996, this event required a whole lot of manpower, gear, and equipment, and an awful lot of MIG talent! For the second time, this biennial convention took place at the state-of-the-art Mercedes-Benz Stadium in Atlanta, Georgia. This event was an incredible opportunity for Primerica's 35,000+ attendees to witness something they've never seen before.
---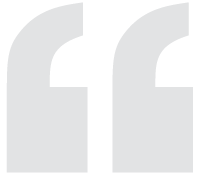 MIG came up with a proposal that was just impossible to say no to.
---
Scenic Design + Staging Elements
For MIG, it was essential to design a multifaceted and dimensional scenic that could hold its own in such a dynamic venue. We're talking a dimensional scenic that held its own in an incredibly dynamic venue. A team of 50+ skilled show crew members, including audio engineers, lighting technicians, scenic carpenters, and digital scenic designers. And a polished and sophisticated stage that fit the scale of the convention, while giving its presenters and attendees a bold and memorable palette for bedazzled recognition moments and high-impact presentations.
The four-day, 35,000-person+ biennial attended the event that centered around the theme "Decade of Dominance" was the largest corporate convention to return to Atlanta since the pandemic.  Current plans for the Primerica International Convention are to return to Atlanta in 2024. MIG can't wait. Overall, the scenic design played an essential role in the natural flow of the event.