The Campaign for a Greater Lycoming College
Multi Image Group produced an experiential event on the campus of Lycoming College in Williamsport, PA using all sorts of interactive technologies to engage the students and faculty about the future of the college. Check out a video recap of the interactive space!
---
Lycoming College, a liberal arts college located in Williamsport, PA, looked to Multi Image Group (MIG) to produce their fundraising kick-off for a multi-year campus initiative, during their Homecoming weekend.
Lycoming asked MIG to help support three major functions throughout the weekend: the annual Beer & Pretzel tent festivities which started the weekend's events, a Lycoming tailgate tent at the Homecoming game the following day, and an invite-only cocktail reception and evening dinner for key alumni and university supporters.
MIG incorporated multiple interactive technologies in each of these events drawing crowds and spectators.
After the Homecoming game, the weekend continued for guests and alumni invited to an exclusive reception and gala dinner located in Lycoming's athletic building. The college's President, alumni and key contributors gave remarks in front of a dynamic three-screen stage with a split screen video and traveling content – making for an exciting reveal of the campus' plans for the future.
The cocktail reception featured the interactive elements, including a custom-built VR presentation of Lycoming's campus and future buildings, an interactive HTC Vive demo, 3D interactive monitors, a BEAM "robot" hosted by a student studying abroad in Spain, presentation kiosks with archival photographs and historical content from Lycoming's past to present, and a social media "photo-booth" manned by Lycoming best and brightest.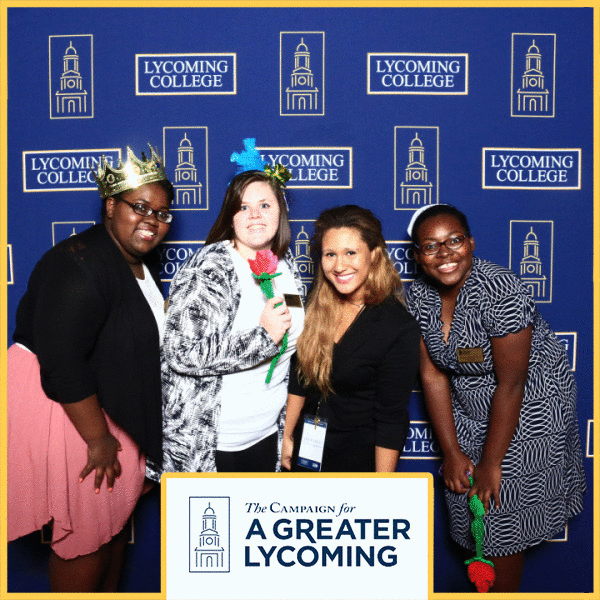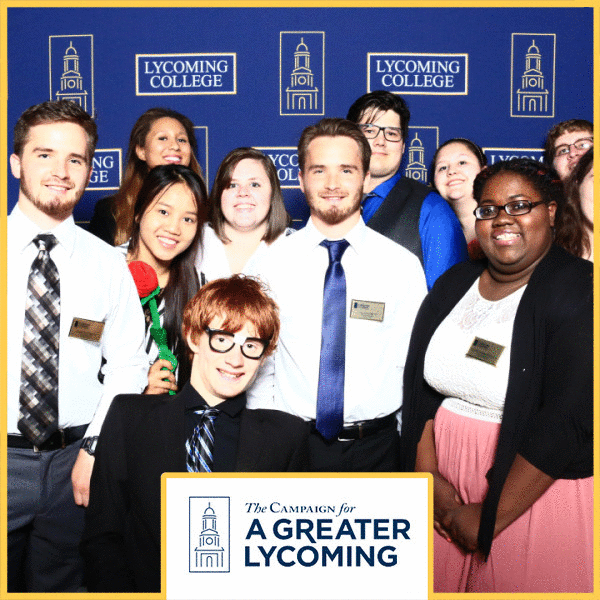 ---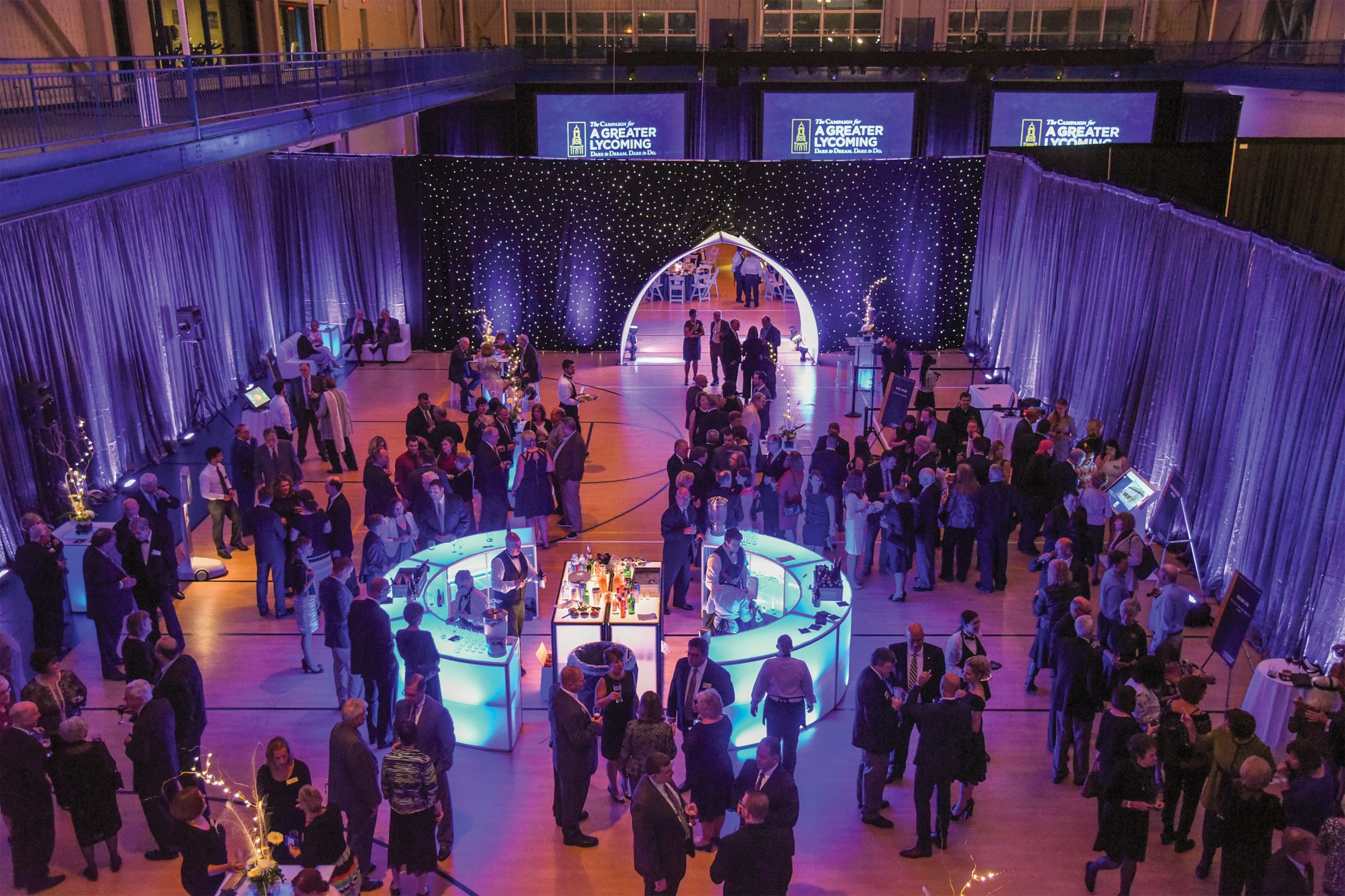 "MIG orchestrated an exceptional live event to launch the public phase of Lycoming College's comprehensive campaign. The MIG team integrated technology that enhanced the ways in which our guests could engage with the college's funding priorities; they demonstrated creativity and a capacity to capture our imaginations in the set design, AV and program management; and their commitment to being brand ambassadors was truly first rate. MIG ensured that those in attendance experienced an event unlike any other at Lycoming College. We worked with a team of amazing people and professionals, from start to finish, who created a truly seamless event. MIG exceeded all of our expectations and were genuine partners in meeting our goals and objectives."VP for College Advancement, Lycoming College
Read more of Lycoming's article covering Robert's presentation as he discussed the key attributes to the business' success with more than 100 members of the Lycoming College and Williamsport communities at a recent lecture on campus.
Interested in learning more?
Reach out below and we'll be in touch shortly.
[iphorm id="53" name="College Contact Form"]
---