August 15, 2023
DraftKings Fantasy Football World Championship Live Event at Loews Miami Beach Hotel
DraftKings Live Sports Event in Miami Beach
DraftKings held their annual Fantasy Football World Championship at the Loews Miami Beach Hotel. This is the industry's largest live event contest of the year, where the top-200 finalists fly in and compete for the $12 million prize pool, with the 1st place winner taking home $2 million! DraftKings is known for going all-out for their live event finals. Multi Image Group was tasked with providing cutting-edge live event production services for our epic client, DraftKings. MIG produces hundreds of shows in Miami, as our Boca Raton HQ is home to 130 technical professionals and creative visionaries all under one roof. MIG deployed an impressive 165' wide by 20' tall screen with the capability of displaying up to 8 games simultaneously. The live game feeds, which could be moved around with a simple click, also incorporated DraftKings brand elements. This is all achieved with a 6 projector setup that blended the content seamlessly across the large canvas. The action on the mammoth screen matched the equally impressive sound package with line array, subs and front fills. The environment was also enhanced with 60 moving lights and 32 LED up lights. The event was complete with bar areas, a private Lion's Den lounge, and VR Roller Coaster to stimulate the attendees' senses. Along with the six internally lit BeMAtrix light columns, the waterbed hazers for beam pickups ensured the space looked great.
The Epic DraftKings Event Finale
In addition to a seat in the tournament, the contestants at the Fantasy Football World Championship received a four-night trip to Miami and $1,000 cash for airfare and transfers, courtesy of DraftKings. There were also epic weekend parties and excursions leading up to the finals. Some of which included a golf package and getting to run on the field at the Hard Rock Stadium. To top the event off, NFL Hall of Fame running back Barry Sanders attended, hanging out with the crowd and signing autographs! Overall, MIG's live event production services impressed even the most ardent of fantasy football fans.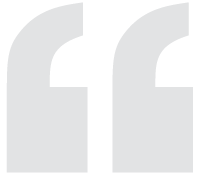 "Everyone at MIG I had a chance to meet on-site was a true pleasure to work with – from running the show to the technical expertise to the inspiring creative vision. The production value at MIG is world class and more importantly, your customer service truly is second to none. I'm still on Cloud 9!"